News & Press
Bringing Absolute Precision to Metalloobrabotka 2013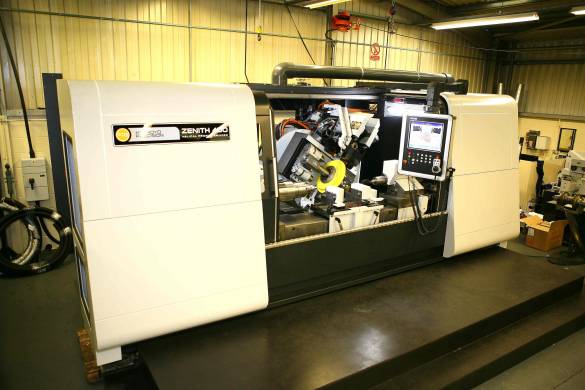 The worlds most accurate rotors, gears and threads Holroyd Precision's gear, rotor and thread grinding and rotor milling machines produce the worlds most accurate rotors, gears and threads, as well as ultra precision components for a broad range of industries. These include heating, ventilation, aerospace, marine, power generation and high end automotive.
The company's Zenith 400 helical profile grinding machine is Holroyd's first model to embrace all three grinding technologies: aluminium oxide, 'diamond hard' plated CBN (cubic boron nitride) and vitrified, dressable CBN. With a 420mm maximum diameter grinding capability, it brings considerable benefits to screw compressor rotor manufacturers.
Superior welding for China's fastest trains
Incorporating the brands of Binns & Berry and Crawford Swift, PTG Heavy Industries' machine tools range includes heavy-duty lathes, deep hole boring machines and its globally acclaimed Powerstir Friction Stir Welding (FSW) machines.
Since their launch, Powerstir models have found particular favour with companies from across the avionics and high-speed rail sectors. In 2011, PTG Heavy Industries built a 30m x 4m moving gantry Powerstir model able to produce the longest single FSW railway panel welds in China at over 30 metres in length.
The machine in question is used in the manufacture of railway car bodies similar to those used with China's 'Harmony' high-speed train. Then, in 2012, the company developed two Powerstir FSW machines for use by two separate organisations in the Russian space industry.
For more press information, please contact:
Neil Jones – Group Business Development Director, PTG
Tel: + 44 (0) 1706 526 590
Email: neil.jones@ptgltd.com
Note to editors: The Friction Stir Welding process is patented by TWI (The Welding Institute).