News & Press
Expect a Stirring Display from PTG Heavy Industries at CIMT 2013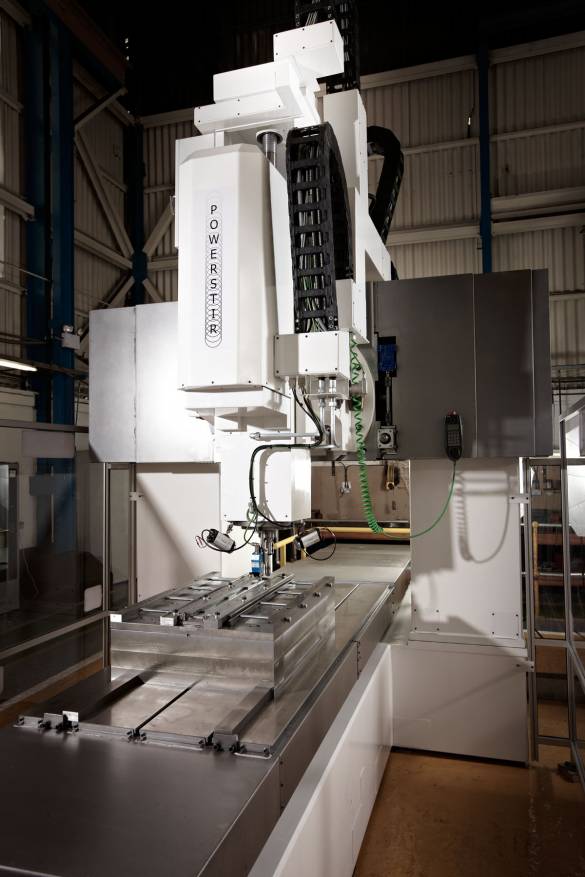 PTG Heavy Industries, part of the UK-based Precision Technologies Group, will be displaying one of its acclaimed Powerstir Friction Stir Welders at the forthcoming 13th China International Machine Tool Show (CIMT).
Since their launch in 2000, Powerstir Friction Stir Welding (FSW) machines have attracted considerable interest from organisations seeking an innovative way of creating superior high-strength welded joints, without the detrimental and visible effects typically associated with conventional welding.
Superior welding for China's planes and high-speed trains
Over recent years, Powerstir models have found particular favour with companies from across the Chinese avionics and high-speed rail sectors.  In fact, in a joint venture with its technology partner, the China Friction Stir Welding Center (CFSWC), during 2011 PTG Heavy Industries developed a Powerstir model for use in the manufacture of railway car bodies similar to those used with China's record-breaking 'Harmony' high-speed train. This required the design and build of a Powerstir machine with a 30m x 4m gantry – a machine able to produce the longest single FSW railway panel welds in China at over 30 metres in length.
Presenting very real benefits
Comments PTG Heavy Industries' Sales Manager, Chris Cheetham: "We look forward to presenting the capabilities of our Powerstir Friction Stir Welders at CIMT, as well as the benefits offered by our deep-hole boring machines and Versa Turn hollow spindle lathes, and heavy-duty flat bed lathes.
"With our strong partnership with the China Friction Stir Welding Center," he continued, "we also look forward to developing further joint initiatives for both organisations, particularly as China continues with its plans to link all its major centres by high-speed rail."
PTG. The first name in precision
Incorporating the brands of Binns & Berry, Crawford Swift, Holroyd and Precision Components, PTG has established itself at the forefront of high precision machine tool design, build and supply. The PTG range includes heavy duty lathes, deep hole boring machines, friction stir welding machines, ultra precision grinding machines for rotor, thread and gear operations; rotor milling machines and special purposemachine tools for the manufacture of precision components. Industrial sectors served range from aerospace, medical and mould tool & die to marine, power generation, mining, oil & gas, steel, high end and heavy automotive. The friction stir welding process is patented by TWI Limited (The Welding Institute).
For more press information, please contact:
Neil Jones – Group Business Development Director, PTG
Tel: + 44 (0) 1706 526 590
Email: neil.jones@ptgltd.com