News & Press
New Chief Financial Officer for Precision Technologies Group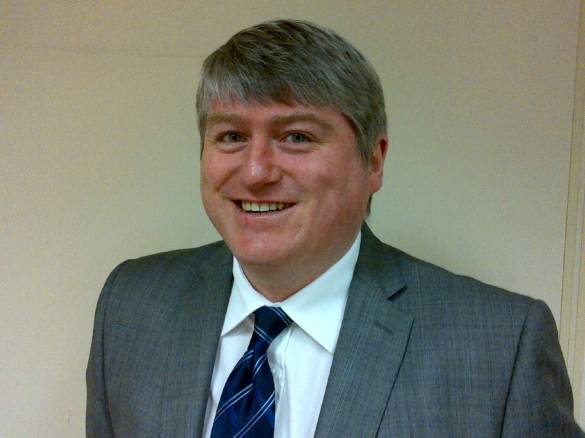 Precision Technologies Group (PTG), the UK-based specialist producer of high-precision machine tools and ultra-precise components, has appointed Laurence Neary, 42, as Chief Financial Officer.
Steering PTG to even greater things
Mr Neary will use his considerable financial expertise, honed whilst working for a number of global organisations, to help take Precision Technologies Group to the next stage of its development.
"Precision Technologies Group is an outstanding company, with an international client base and a pedigree which stretches back more than 150 years," comments Laurence Neary. "In association with my fellow directors, I intend to help steer the business to exciting new heights, putting important new infrastructures and strategies for growth in place, maintaining PTG's reputation as a benchmark provider of uncompromising machine tool technologies – and maximising efficiency for the benefit of the business and its customers."
"In 2010," he continues, "PTG was acquired by China's CQME Group of Companies. The acquisition provided exciting challenges, objectives, funding and growth initiatives. My vision is to fully utilise the opportunities provided by CQME to increase our global market stature and profitability over the next few years."
A pedigree of first-class financial management
Before joining Precision Technologies Group, Mr Neary was Finance Director of the UK arm of global fume and dust extraction specialists, Nederman. His responsibilities embraced the successful financial management of £15 million in assets and infrastructure across four of the company's British sites. During a period as Interim Managing Director, he streamlined manufacturing, made significant improvements to efficiency and strengthened customer relationships.
Prior to his time at Nederman, Mr Neary worked as Financial Controller at Cargill, the international producer of food and agricultural products and services. In this role, he had a business responsibility of £120 million turnover, oversaw four UK sites, and reported directly at group and board level in Minneapolis, USA.
"We are delighted to welcome Laurence Neary on board," comments PTG Chief Executive Officer, Dr. Tony Bannan. "He offers a wealth of outstanding financial management, sales and business skills, and will be a real asset to the long-term successes of our business."
PTG. The first name in precision
Incorporating the brands of Holroyd, Binns & Berry, Crawford Swift and Holroyd Precision Components, PTG has established itself at the forefront of high precision machine tool design, build and supply. The PTG range includes ultra precision grinding machines for rotor, thread and gear operations; rotor milling machines; heavy duty lathes; deep hole boring machines; friction stir welding machines and special purpose machine tools for the manufacture of precision components. Industrial sectors served range from aerospace, medical and mould tool & die to marine, power generation, mining, oil & gas, steel, high end and heavy automotive.
www.holroyd.com
Photograph caption:
Laurence Neary, the new Chief Financial Officer at Precision Technologies Group.
For more press information, please contact:
Neil Jones – Group Business Developement Director, PTG
Tel: +44 (0) 1706 526 590
Email: neil.jones@ptgltd.com