News & Press
PTG Brings 'Absolute Precision' to ComVac Hannover 2013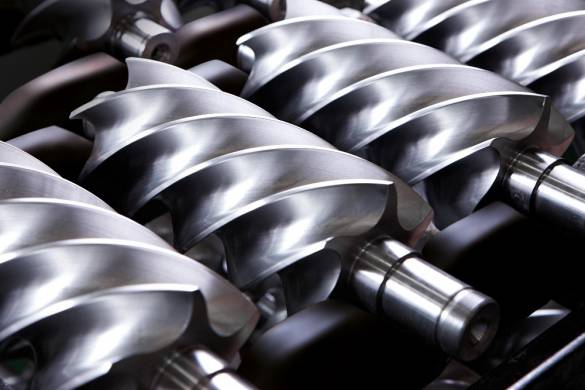 At ComVac Hannover 2013, leading screw and rotor technology specialists, PTG Precision Components, will present their full range of ultra-precision components and manufacturing capabilities for organisations across the compressed air and vacuum industry.
As the sub-contract manufacturing division of UK-based Precision Technologies Group, PTG Precision Components offers almost 60 years of industry-leading expertise in the design, development and production of all types of helical forms, rotors, superchargers, blowers, pump and vacuum screws.
Maximising efficiency and performance
"It is well recognised that businesses in the compressed air and vacuum sector are looking for innovative, new ways of maximising the efficiency and performance of their products," commented PTG Precision Components' Sales Manager, Simon Rhodes.
"Our technical knowledge and expertise in milling and grinding profiles is well proven in fulfilling customer requirements for superior compressor elements, through efficient and effective rotor manufacture. At stand number B79, we look forward to presenting our advanced rotor design and manufacturing capabilities to customers old and new."
From prototype to volume production
Working closely with companies of all sizes, PTG Precision Components has the capability to produce highly specialised prototype components as well as provide volume production. This includes the manufacture of new types of screw profiles in just hours, dramatically reducing customer development and lead times.
For more press information, please contact:
Neil Jones – Group Business Development Director, PTG
Tel: + 44 (0) 1706 526 590
Email: neil.jones@ptgltd.com