News & Press
Advanced Machinery and Productivity Institute (AMPI) receives funding boost for its innovation initiative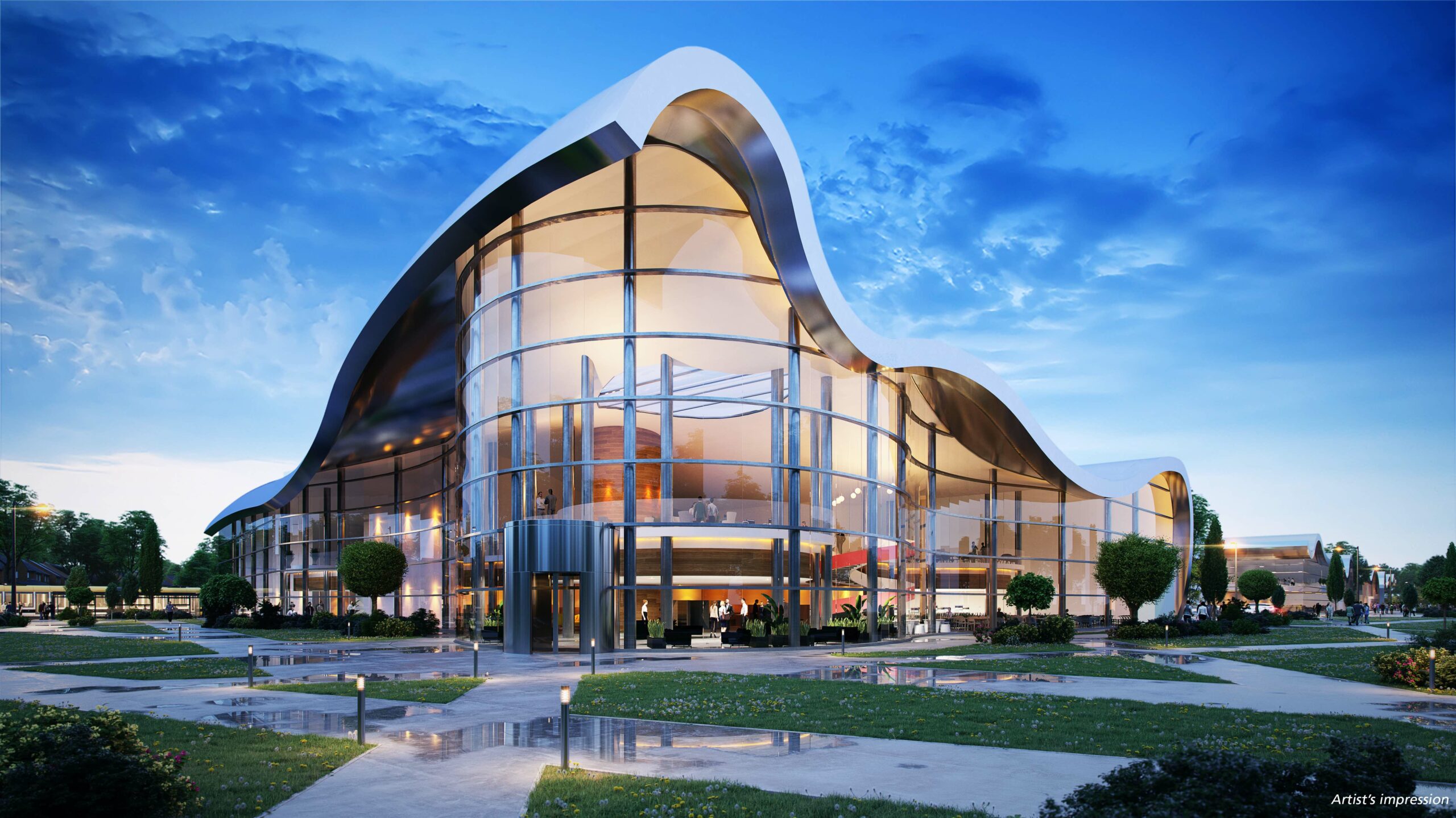 Huddersfield 22nd July 2021 – A consortium, led by the National Physical Laboratory (NPL), has secured £22.6m funding for a 5-year innovation initiative, the first for the Advanced Machinery & Productivity Institute (AMPI), which will be based in Rochdale, Greater Manchester.  This funding has been provided through UK Research and Innovation's flagship Strength in Places Fund (SIPF).
AMPI will stimulate and support the rapid growth of the UK's machinery manufacturing sector as it transitions to highly integrated digital solutions with sophisticated automated and autonomous robotic systems. It will enable invention, realise innovation, and increase the adoption of new machinery and robotics through UK equipment manufacturers.
This SIPF funding provides the stimulus for AMPI in its journey to become a pivotal UK intervention, centred around existing capabilities and research excellence across the North of England. The support provided through AMPI and its partner organisations will provide benefit to businesses across the region, positively impacting direct and indirect local employment, as well as UK industry export.
In the longer term, AMPI is expected to grow the UK's advanced machinery capability to a £2bn export capacity within 10 years establishing over 30,000 high value manufacturing sector jobs.
As the lead partner in the SIPF-funded initiative, NPL will manage the programme on behalf of the consortium and, as the UK's National Metrology Institute, will deliver world-class metrology to all participants and projects.
NPL will be working in partnership with Rochdale-based precision machine tool maker Precision Technologies Group (Holroyd), Fives Landis, Wayland Additive, CR Solutions, Rochdale Development Agency, Advanced Machinery & Productivity Initiative Ltd, University of Huddersfield's Centre for Precision Technologies (CPT), University of Leeds' Institute of Design, Robotics and Optimisation, The University of Manchester's Departments of Materials and Electrical and Electronic Engineering and University of Salford's Centre for Autonomous Systems & Advanced Robotics (ASAR).
The North of England has an active and high concentration of industrial expertise in the design, development and manufacture of complex machinery. This machinery is used in a wide range of industries to manufacture products such as pharmaceuticals, food and drink, and automotive components. The North of England also has some of the world's leading academics in industrial research, including robotics, advanced materials, automation, metrology and artificial intelligence.
In the first industrial revolution it wasn't the wool or cotton that made the North of England prosper but the machines and the way the wool and cotton was spun and woven in the mills. As we enter the fourth industrial revolution, AMPI and the associated consortium is focussed on developing world leading machinery innovation, automation and production capabilities needed to ensure the productivity, security, and prosperity of the manufacturing sector across Greater Manchester and West Yorkshire and for the UK economy as a whole.
Science Minister Amanda Solloway, "Manufacturing has always been key to creating jobs and spreading opportunity. Today's £22.6 million investment, which could create up to 560 high skilled jobs across West Yorkshire and Greater Manchester, shows that as we move into a world where industry adopts more automated and autonomous robotic systems, this is still the case. This investment is part of the Innovation Strategy we have published today, which outlines how we plan to harness the skills and ingenuity of every corner of the UK in order to cement our status as a global Science Superpower."
Dr Peter Thompson FREng, CEO, NPL "We are delighted to be leading a strong consortium of industrialists and academics who will be working together to develop the next generation of advanced machinery in a region rich in industrial capability and full of future potential.  Measurement is vital to all advanced technology and it is particularly important for the accurate and reliable operation of advanced machinery and the quality of its outputs. Measurement is also a critical enabler for business growth, improving efficiency and productivity, providing confidence through verified products and quality control, as well as faster product development. We are ready to apply our world-leading metrology, the science of measurement, to industrial and applied innovation and to provide confidence in the data associated with this by evaluating uncertainty, providing traceability, and enabling reliable decision-making. NPL's leadership of this programme is a demonstration of our commitment to deliver impact across the UK, supporting the UK Government's levelling up agenda."
Gareth Edwards, AMPI Programme Director, NPL "As the lead of this programme I am delighted to be working with such a strong and passionate consortium of experts. Collaboration and partnership will be at the heart of this initiative and we look forward to engaging with the advanced machinery community as we move forward. Through this programme the team will deliver ground-breaking innovation, provide a platform for UK industry to develop its ideas and be a beacon of diversity and opportunity for people coming into the field.
Dr Tony Bannan OBE, CEO of Precision Technologies Group (Holroyd) "Manufacturing is not only a key driver of economic growth, but also an essential part of the UK economy, contributing £192bn per annum. In short, it's vital we stay ahead of the game. The UK is the world's ninth largest manufacturer [Source: Make UK, 2019]. Through AMPI our aim is to help ensure UK manufacturing is equipped to lead the way in the creation of tomorrow's intelligent, integrated manufacturing technologies – as well as the materials those machine tools will use. We believe that the creation of a new, highly accessible centre for innovation in specialised machinery and machine tool technologies and productivity will help put UK manufacturers of all sizes ahead of their counterparts in Europe and beyond, by focusing on the development of advanced manufacturing processes that don't exist today."
Councillor John Blundell cabinet member for economy and communications and board member at the Rochdale Development Agency, "As one of the first industrialised towns in Britain and with a reputation for innovation in manufacturing, Rochdale is the ideal location for AMPI," The institute will generate wealth, improve skills and deliver prosperity for both Rochdale and the North of England."
Professor Luke Georghiou, the University's Deputy President and Deputy Vice-Chancellor with responsibility for business engagement and commercialisation, has said: "We greatly welcome the opportunity AMPI gives us to work with NPL and our other partners to apply our strengths in advanced materials and related technologies to support leading-edge innovation. Bringing together these capabilities will support manufacturers in driving up productivity and making Rochdale and the North of England more generally a globally competitive hub for the sector."
Professor Dame Ottoline Leyser, UK Research and Innovation's Chief Executive said:  "UK Research and Innovation funding through the Strength in Places Fund brings researchers, industry and local leadership together in outstanding collaborative programmes that catalyse significant economic growth. The projects funded in this round are excellent illustrations of how local partnerships in research and innovation can contribute to building an inclusive knowledge economy for the UK."
Image courtesy of: Rochdale Development Agency / Fairhursts Design Group.