News & Press
Bringing Precision Screw And Rotor Manufacturing Expertise To IMTS 2018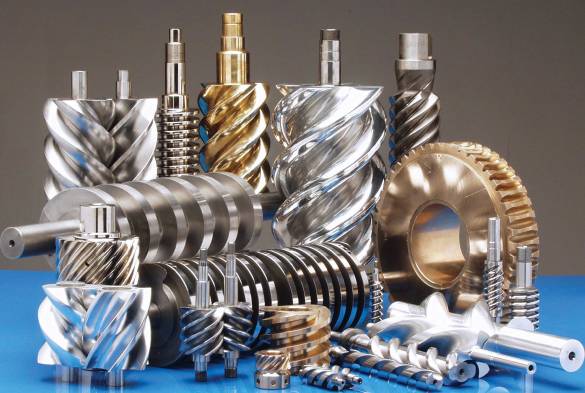 Holroyd Precision Rotors will be showcasing its screw and compressor rotor design, prototyping and manufacturing capabilities at the International Manufacturing Technology Show (IMTS) 2018, which takes place in Chicago from 10th – 15th September, 2018.
Stand 121458, East Building Level 2    10th – 15th Sept, 2018    McCormick Place, Chicago, IL
Visitors to Stand 121458 will be able to see examples of the company's ultra-precise compressor rotors. There will also be the opportunity to find out about Holroyd Precision Rotors' global manufacturing facilities. These include locations in Greater Manchester, UK, and Chongqing, China.  The company has also recently opened a new $12 million work cell in Spartanburg, South Carolina. Each facility is equipped with the latest rotor milling and grinding technologies from Holroyd Precision Ltd.
A Precision Technologies Group (PTG) company, Holroyd Precision Rotors works closely with customers from right across the HVAC and air compression sectors, as well as with customers from a wide range of other industries. The business produces all types of helical forms, rotors, supercharger screws, industrial blowers, pump screws and vacuum screws. Offering R&D prototype development, Holroyd Precision Rotors has the flexibility to produce all types of new screw profiles.
Services include:
R&D prototype development
Small-scale to volume production
Reduced development and process lead times
Design and manufacture of all types of helical forms, rotors, superchargers, industrial blowers, pump and vacuum screws