News & Press
Bringing PTG's Uncompromising Machine Tool Technologies To Metalloobrabotka 2018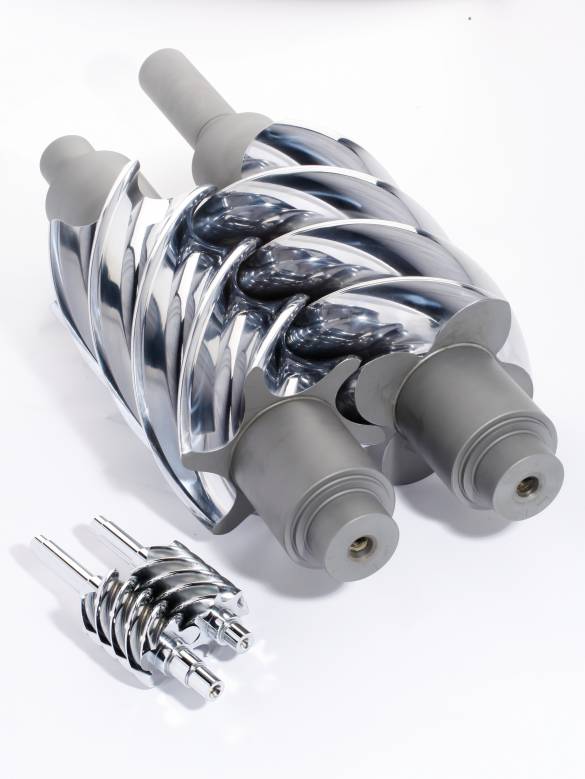 Precision Technologies Group (PTG) will be presenting the capabilities of its exacting machine tools at Metalloobrabotka 2018.
Stand 81B10    14 – 18 May 2018    Expocentre, Moscow
PTG Holroyd's gear, rotor and thread grinding and rotor milling machines are widely regarded as producing the world's most accurate rotors, gears and threads, as well as ultra-precise components for a broad range of industries. These include heating, ventilation, aerospace, marine, power generation and high-end automotive. Visitors to Stand 81B10 will be able to view rotors, pump screws and vacuum screws that have been produced using PTG Holroyd's uncompromising technologies.
The pinnacle of helical profile grinding
PTG Holroyd's Zenith 400 helical profile grinding machine is believed to represent the very pinnacle of helical profile grinding technology. It is also PTG Holroyd's first model to embrace all three grinding technologies: aluminium oxide, 'diamond hard' plated CBN (cubic boron nitride) and vitrified, dressable CBN. Zenith 400 machines are able to precision-grind helical components weighing up to 700kg and measuring up to 420mm in diameter.
Superior friction stir welding for cars, planes and high-speed trains
PTG's machine tools include the globally acclaimed Powerstir range of friction stir welders. Since their launch, Powerstir machines have found particular favour with companies from across the avionics and high-speed rail sectors. In fact the company has built a number of 30m x 4m moving gantry Powerstir models that are used to produce what are believed to be the longest single FSW railway panel welds in China at over 15 metres in length.
More recently, PTG has been working with a number of automotive OEMs in the development of friction stir welding techniques for the fabrication of lightweight and robust battery housings for use in hybrid and all-electric cars.