News & Press
Creating A 'Powerstir' At Aluminium China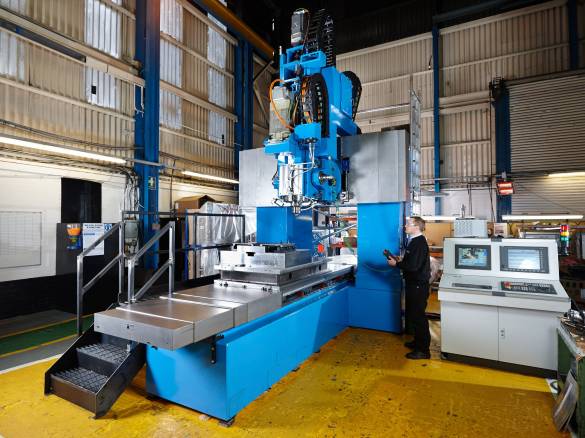 Visitors to Aluminium China will be able to gain an unprecedented insight into the friction stir welding technologies offered by PTG Holroyd. At Stand F20, in Hall 4, the UK-based organisation, which builds the globally acclaimed Powerstir range of friction stir welders, will showcase the capabilities of its FSW machines. In addition, examples of electric vehicle battery trays and railway carriage panels that have been produced using Powerstir technologies will be on display.
Meet us at:
Hall W4, Stand F20   10th – 12th July, 2019   Shanghai New International Expo Centre
Lightweight components for automotive OEMs
Traditionally, PTG Holroyd's Powerstir machines have been used in aerospace applications and in the production of railway carriage panels for high-speed trains. More recently, however, the company has been using its considerable knowledge of friction stir welding to assist automotive OEMs in producing lightweight, robust and highly aesthetic components for battery electric (BEV) and plug-in hybrid electric (PHEV) vehicles. The result is a growing order book for Powerstir FSW technologies, and an expansion of PTG Holroyd's sub-contract friction stir welding capabilities to provide prototyping and component development services.
"The use of 'skateboard' chassis architecture, in particular, has resulted in orders and enquiries from organisations requiring highly efficient FSW techniques specifically for the fabrication of enclosures capable of housing multiple battery modules side by side," comments PTG Holroyd Regional Sales Director, Mark Curran. "That said, we are also developing friction stir welding technologies for the production of coolant units, control box panels and car body panels, as well as body panels and components for commercial vehicles."
Industry recognised FSW quality standards
PTG Holroyd is an acknowledged leader in the use of friction stir welding technologies for jointing metal. Working with 5000 and 6000 Series aluminium alloys, and magnesium alloys of 3 mm – 6 mm in thickness, all to industry recognised FSW quality and inspection requirements – including microstructure analysis – the company is currently developing a range of new FSW techniques. By using industry standard CNC systems, equipped with PTG Powerstir software, data-logging and interpolation technologies, 2-D welding – guided by laser tracking – can be carried out on precise tool paths. While the use of force control ensures consistent welded seams.