News & Press
Creating a stir: PTG to present Powerstir dual weld-head friction stir welding at Aluminium 2022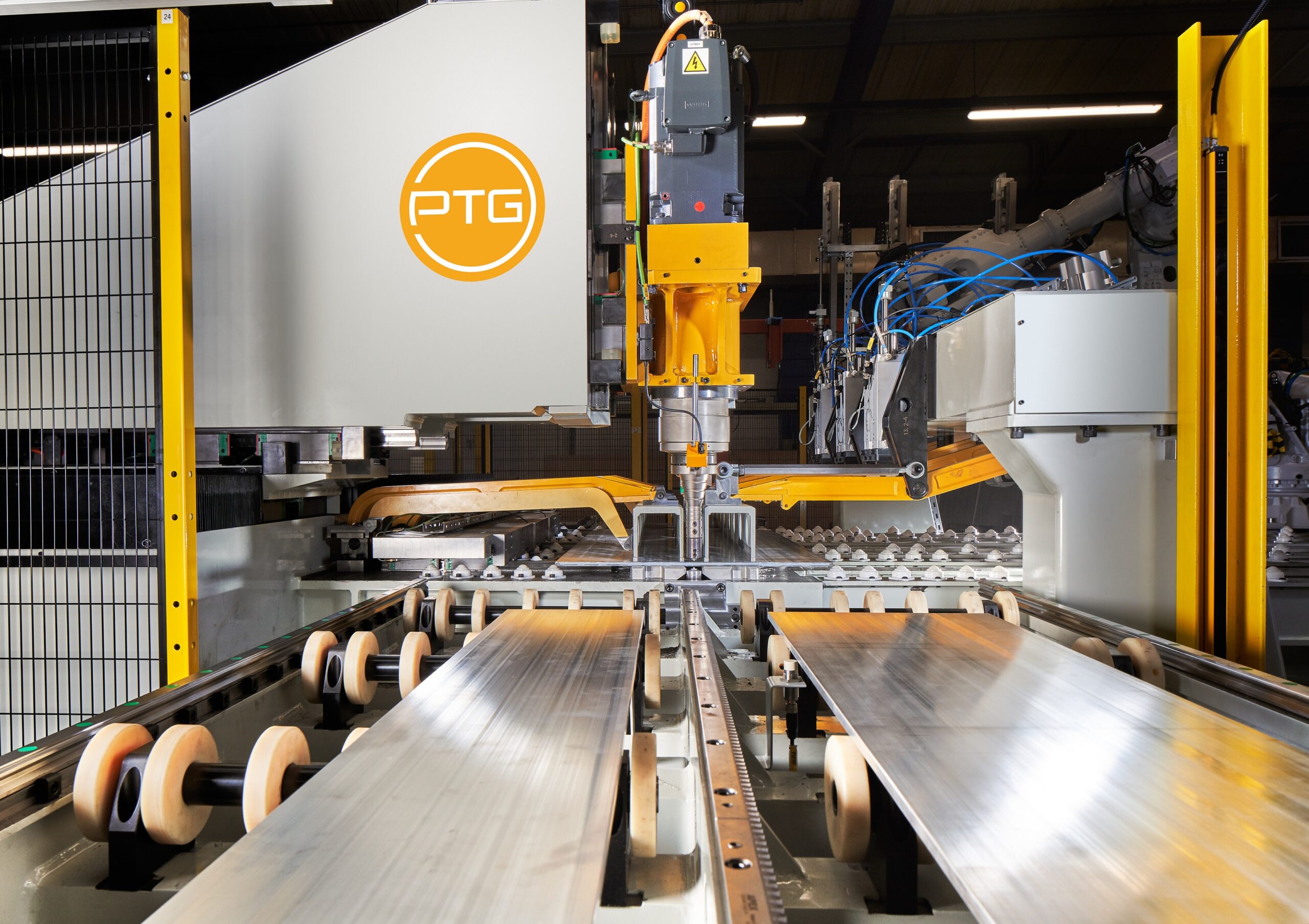 Stand 5L07         27 – 29 September 2022             Exhibition Centre, Düsseldorf
UK-based Precision Technologies Group (PTG) will be showcasing its range of Powerstir dual weld-head friction stir welding (FSW) machines at Aluminium 2022.
Visitors to Stand 5L07 will be able to discover first-hand how, since their launch a little over two years ago, PTG's dual weld-head FSW machines have become a favoured choice among electric vehicle OEMs. Designed specifically for use in the volume production of automotive battery tray floor assemblies from extruded aluminium panels, the company's dual weld-head process is aimed directly at manufacturers of skateboard chassis structures and ensures that a tight weld-flatness tolerance is achieved during battery tray floor construction.
PTG has been a leading name in the manufacture of friction stir welding machine tools for transport applications for more than 20 years – ever since its first Powerstir FSW machine was launched in 1998 and subsequently won the 2000 Metalworking Production 'Outright Winner' and 'Grand Prix' awards.  More recently, however, PTG has used its considerable knowledge of the FSW process to assist automotive OEMs in producing lightweight, robust and aesthetic components for both battery electric vehicles (BEV) and plug-in hybrid electric vehicles (PHEV).
"Since our Powerstir dual weld-head FSW machines were introduced in 2020, they have achieved double-digit sales – quite an accomplishment during such a challenging trading period for manufacturing industry, and testimony to the quality of the technology," comments PTG sales director, Mark Curran. "At Aluminium 2022, we look forward to showing the advantages of our dual weld-head approach to OEMs looking to benefit from advanced FSW processes."
Ensuring a tight weld-flatness tolerance
A tight weld-flatness tolerance, as provided by PTG Powerstir dual weld-head machines, is essential to ensure that each EV battery cell sits perfectly level within its housing. The PTG dual weld-head method achieves an even and stable welding process – something that is made possible thanks to PTG's unique 'matched' dual-force control systems and balanced upper and lower head welding parameters. The result is exceptionally stable friction stir welding by both the upper and lower weld heads, producing matched weld seams with balanced heat input. This, in turn, minimises post-weld distortion and equips each welded assembly with a significantly improved flatness tolerance when compared to existing conventional single-side FSW methods.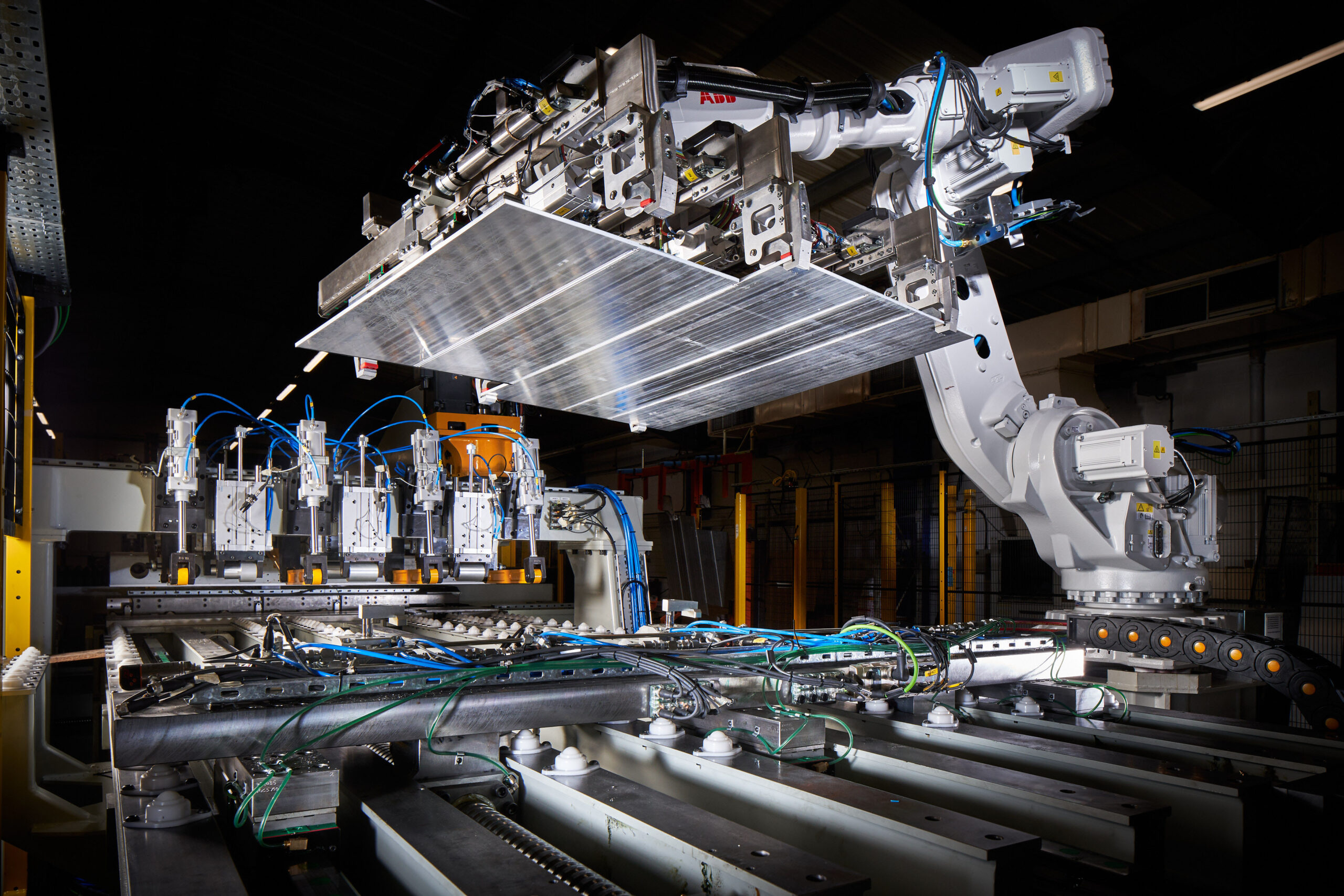 "Our dual weld-head FSW techniques, whereby both sides of an extrusion are welded simultaneously, not only remove the time-consuming process of lifting and turning extrusions between welds, but also allow for equal heat dispersion which results in minimal distortion," comments Mark Curran. "In the PTG Powerstir dual weld-head FSW process, typically four to 12 individual child-part extrusions are brought together for assembly. Following gantry loading, each extrusion is automatically positioned and clamped ready for friction stir welding, after which the partially completed vehicle component is automatically repositioned, ready for the next panel to be welded in place."
PTG is widely considered to be a leader in the development of FSW technologies for transport applications. Organisations involved in the manufacture of aerospace components and the production of aluminium carriage panels for high-speed trains were among the first to recognise the benefits of Powerstir friction stir welding. Working with 5000 and 6000 Series aluminium alloys, and magnesium alloys from 3 mm to 6 mm in thickness, PTG is currently developing new FSW processes for several automotive OEMs.  Through the use of industry standard CNC systems, equipped with PTG Powerstir software, data-logging and interpolation technologies, 2D welding – guided by laser tracking – can be carried out on precise tool paths, with force control ensuring consistent welded seams. QR codes are used to identify each extrusion before welding commences. Each completed panel is then DMC coded to identify the panel, for complete and ongoing traceability throughout the manufacturing cycle.
Coolant units and body panels
In addition to building Powerstir machines specifically for the production of battery tray floor assemblies, PTG is also creating FSW techniques for the production of coolant units, control box panels and car body panels, as well as body panels and components for commercial vehicles. Through its recently opened friction stir welding research centre, the company is also assisting a number of organisations in developing FSW processes for specific manufacturing challenges.
PTG. The first name in precision
Incorporating the brands of PTG Holroyd, PTG Powerstir Friction Stir Welding and Holroyd Precision Rotors, PTG has established itself at the forefront of high-precision machine tool design, build and supply for specialised applications. The range includes advanced machine tools for the production of complex helical components such as compressor rotors, pump screws and high-accuracy gears, and Powerstir machine tools for friction stir welding advanced alloys used in transport applications. With production facilities in the UK, USA and China, Holroyd Precision Rotors manufactures the special purpose, ultra-precision helical components used in a wide range of industries, including refrigeration, air-conditioning, gas and vacuum pumping, industrial air handling, aerospace, medical equipment, motion control, power transmission, power generation, oil & gas, fluid transfer and high-end automotive. PTG also provides advanced technical consulting services.