News & Press
Discover the future of precision screw pump grinding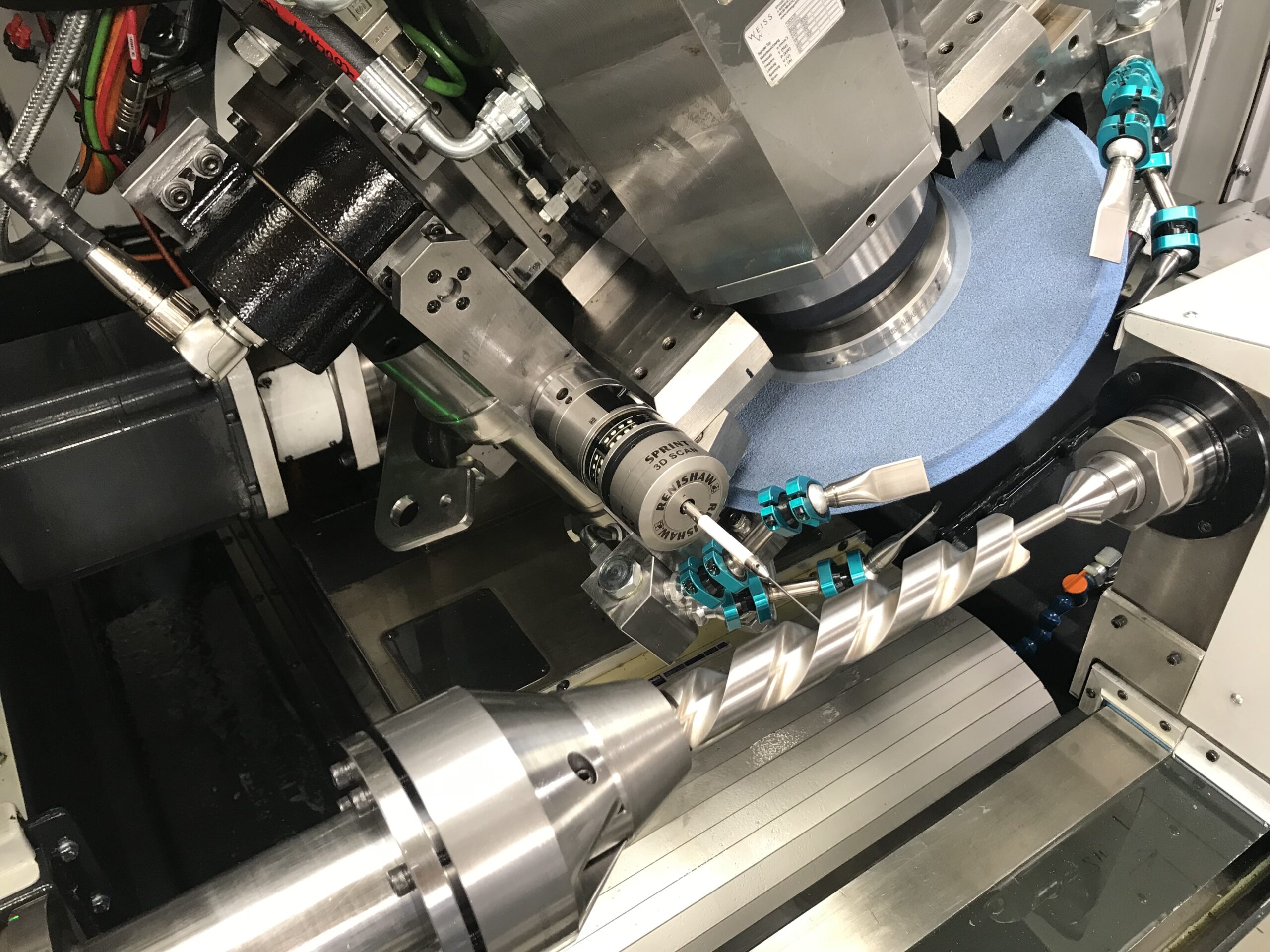 A brand-new PTG Holroyd CNC machine for the precision grinding of screw pumps is in the final stages of development at our Rochdale-based machine tool technology centre.
The latest addition to our HG350 range of helical grinding machines, the new HG350-SP (SP = screw pump) model will feature Siemens' Sinumerik ONE CNC, and Renishaw's Sprint 3D scanning probe for rapid precision scanning and infinitesimal profile corrections.
Add the high power required for deep grinding operations, a specially extended machine bed for screws of up to one metre in length, and dedicated software to compensate for helical twist… and the HG350-SP is well worth waiting for. Get in touch for full details.