News & Press
First of PTG Holroyd's advanced new gear grinding centres ready to ship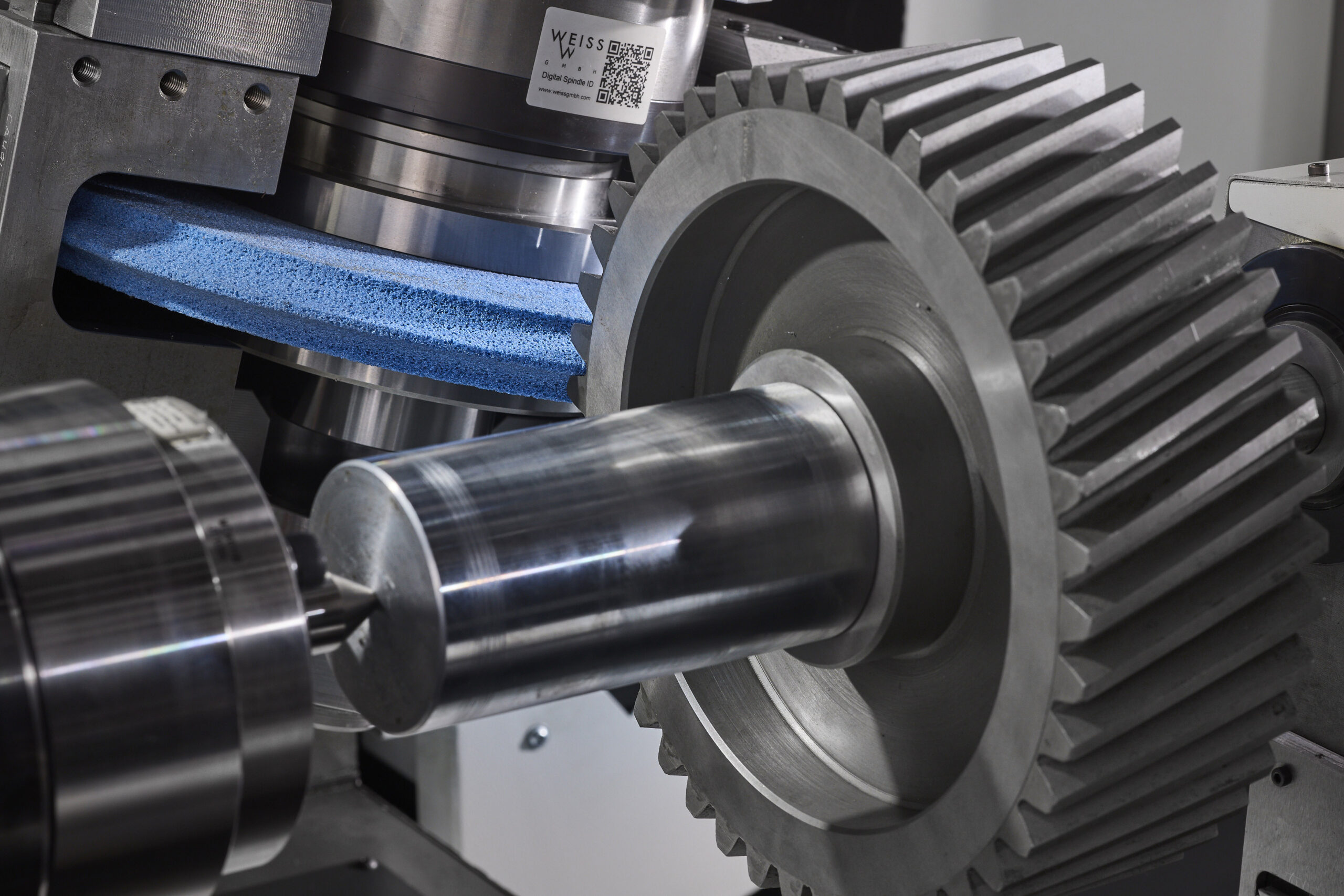 The first of PTG Holroyd's newly developed HG350 advanced gear and worm gear grinding centres are currently undergoing factory acceptance testing at the company's Rochdale-based technology centre, in preparation for shipping to customers.
One of the new machines, a HG350-WG (WG = worm gear) model will soon be on its way to North America. A second machine, a HG350-G (G = gear grinding) version, will be used by a major gear manufacturer. A third HG350 model, which is still in build, will remain at PTG Holroyd for product demonstrations and assisting customers with component development.
"We are incredibly excited to be validating the first of our new HG350 helical gear and worm gear grinding machines ready for delivery and commissioning," comments PTG Holroyd Sales Director, Mark Curran. "The result of a machine tool development programme costing in excess of £1.6 million, our new PTG Holroyd HG350 models incorporate the leading-edge capabilities of Siemens' new Sinumerik ONE future-proof CNC and mark a new era in the horizontal form grinding of high-quality gears."
In designing the HG350 range, PTG Holroyd's objective was to offer customers much more than a new generation of machine tools for the one-off and batch grinding of high-accuracy precision spur and helical gears, as well as worms and screws of up to 350 mm in diameter. "All HG350 machines feature class-leading integrated safety and failsafe features, rich, real-time reporting of machine health and performance data, as well as the highest levels of industrial security," adds Mark Curran. "Maximising the attributes of the Sinumerik ONE CNC, they are also easily able to accommodate each customer's Industry 4.0 strategy and are future proofed against legacy software issues."
Used in tandem with its own machine design packages, the capabilities of the Sinumerik ONE software suite assisted PTG Holroyd in building virtual HG350 machines on the desktop, then grinding virtual gears and threads, testing safety and failsafe capabilities and eliminating potential problems before commencing the machine build. "The virtual machine build and run capabilities offered in the Sinumerik ONE suite further helped us fulfil our 'right first time' ethos, enabling us to input and observe entire manufacturing cycles at the design stage," concludes Mark Curran.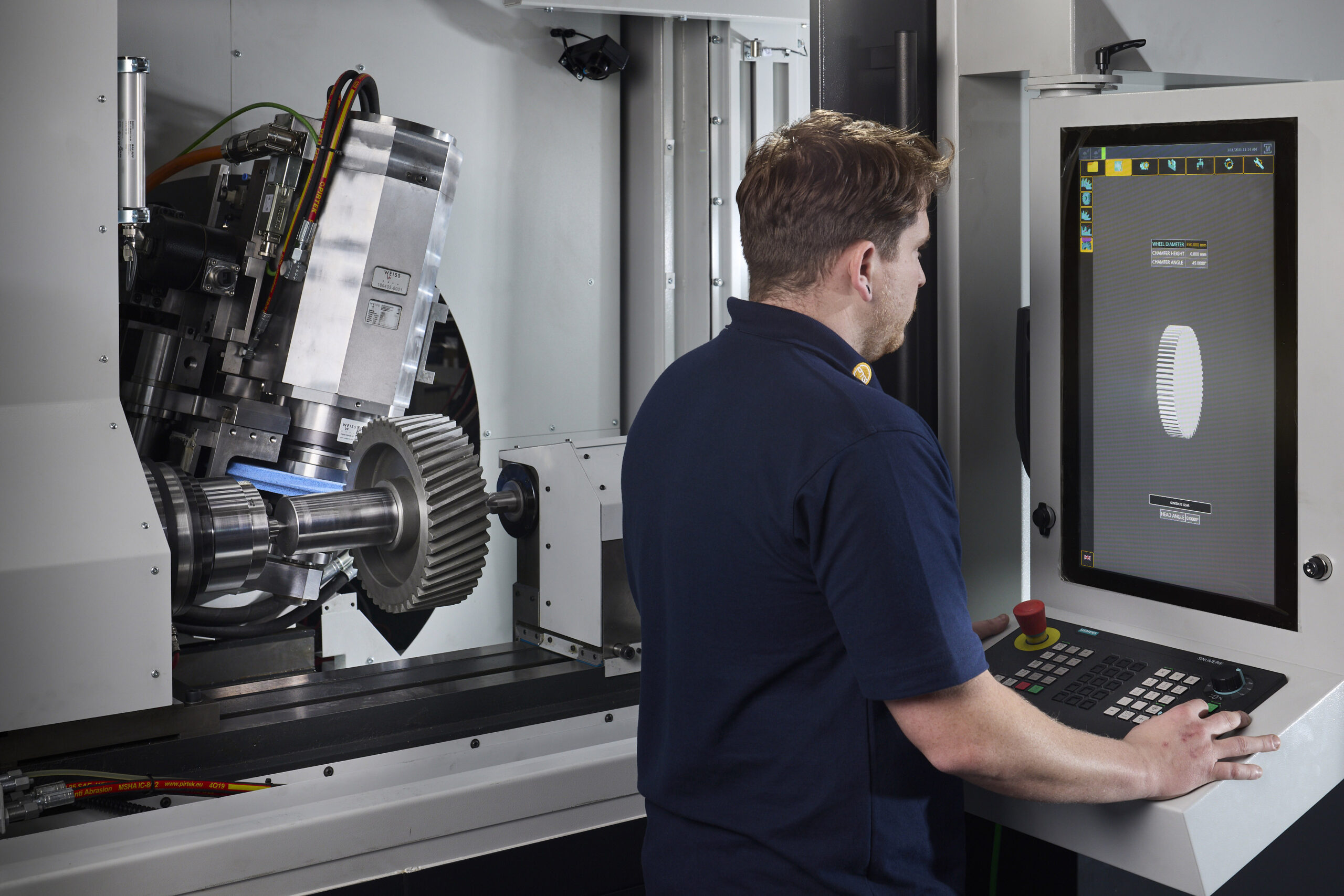 About PTG Holroyd HG350 gear and worm gear grinding centres
Replacing PTG Holroyd's well-established GTG2 machine tool range, HG350 models feature the high power required for deep grinding operations. A specially developed extended machine bed allows screws and worm shafts of up to one metre in length to be accommodated. Dedicated software compensates for helical twist, and full topological capability comes as standard. IO-Link communication technology is offered with all new HG350 machines and RFID scanning is a further option that will assist users in achieving new levels of performance. Particularly suited to machines destined for production cells, the feature will all but eliminate human error by helping ensure that virtually any component or tooling item that needs to be switched between manufacturing cycles is correctly changed for each gear grinding operation.
Complex processes made simple
Maintaining the PTG Holroyd tradition of building machines that simplify even the most complex of manufacturing processes, HG350 machines combine extreme rigidity with high power for both CBN and conventional deep grinding operations. On-board features include automatic coordinate adjustment, in-cycle wheel dressing, integrated profile management and coordinate measurement. Grinding cycles are included for: spur gears; helical gears; crowned helical and spur gears with root or tip relief; worm gears of the form ZK, ZI, ZN and ZA; dual lead (duplex) worm gears; splines. The HG350 also features PTG Holroyd's Profile Management System (HPMS) for highly accurate profile grinding, while an advanced touch-screen interface allows the operator to enter design drawing information directly into the machine.
 PTG. The first name in precision
Incorporating the brands of PTG Holroyd, PTG Powerstir Friction Stir Welding and Holroyd Precision Rotors, PTG has established itself at the forefront of high-precision machine tool design, build and supply for specialised applications. The range includes advanced machine tools for the production of complex helical components such as compressor rotors, pump screws and high-accuracy gears, and Powerstir machine tools for friction stir welding advanced alloys used in transport applications. With production facilities in the UK, USA and China, Holroyd Precision Rotors manufactures the special purpose, ultra-precision helical components used in a wide range of industries, including refrigeration, air-conditioning, gas and vacuum pumping, industrial air handling, aerospace, medical equipment, motion control, power transmission, power generation, oil & gas, fluid transfer and high-end automotive. PTG also provides advanced technical consulting services.