News & Press
Holroyd Precision Appoints USA Sales Representative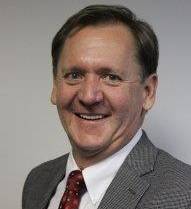 Precision Technologies Group (PTG) company, Holroyd Precision, has appointed I-FAB LLC as its representative for the United States of America, Canada and Mexico. Based in Cincinnati, USA, I-FAB LLC acts as the sales representative for a number of highly reputable machine tool manufacturers who produce machinery to international quality standards.
Full range of technologies – and helical component design
I-FAB LLC will offer Holroyd Precision's full range of machine tools for the manufacture of ultra-precise helical components. These include: the Zenith 400 helical profile grinder; the Holroyd TG series of multi-purpose grinding solutions; Holroyd EX series milling machines, and GTG2 Gear Grinding Centres. Powerstir friction stir welders from PTG's internationally renowned Crawford Swift brand will also be available.
In addition, I-FAB LLC are able to offer the component design, prototyping and small-scale to volume manufacturing capabilities provided by Holroyd Precision Components. The sub-contract manufacturing division of Precision Technologies Group, Holroyd Precision Components produces all types of helical forms, rotors, superchargers, blowers, pump screws and vacuum screws.
Important part of ongoing business strategy
"Increasing the availability of our high precision machine tool technologies, ultra-precise components, prototyping and manufacturing capabilities to customers in the United States is an important part of our ongoing business development strategy," comments PTG's Group Business Development Director, Neil Jones.
Maximising further opportunities
"We have enjoyed considerable sales successes in the USA over recent months," he adds, "including the sale of several of our next generation Holroyd Zenith 400 helical profile grinding machines and Holroyd 3EX-R helical milling machines to industrial air compressor specialists. However, the time seemed right to further maximise the opportunities for PTG in the USA. We are, therefore, delighted to have secured the services of a representative with an approach to customer service and support that reflects our own uncompromising standards."
Highest levels of customer care
In addition to benefiting from I-FAB's high levels of service, customers ordering PTG machine tools through the organisation will also be able to choose from the wide range of Absolute Care machine service and maintenance solutions that are provided to customers globally by Precision Technologies Group.
PTG. The first name in precision
Incorporating the brands of Holroyd, Binns & Berry, Crawford Swift and Holroyd Precision Components, PTG has established itself at the forefront of high precision machine tool design, build and supply. The PTG range includes ultra precision grinding machines for rotor, thread and gear operations; rotor milling machines; heavy duty lathes; deep hole boring machines; friction stir welding machines and special purposemachine tools for the manufacture of precision components. Industrial sectors served range from aerospace, medical and mould tool & die to marine, power generation, mining, oil & gas, steel, high end and heavy automotive.
Photograph caption:
Danie Jacobs, President of I-FAB LLC – the approved USA representative for Holroyd Precision.
For more press information, please contact:
Neil Jones – Group Business Development Director, PTG
Tel: + 44 (0) 1706 526 590
Email: neil.jones@ptgltd.com
For more information about I-FAB LLC, please contact:
Danie Jacobs – President, I-FAB LLC
Tel: +1 513 247 7979
Email: Danie.Jacobs@i-fab.com