News & Press
Major European Train Builders Invest in Powerstir Friction Stir Welding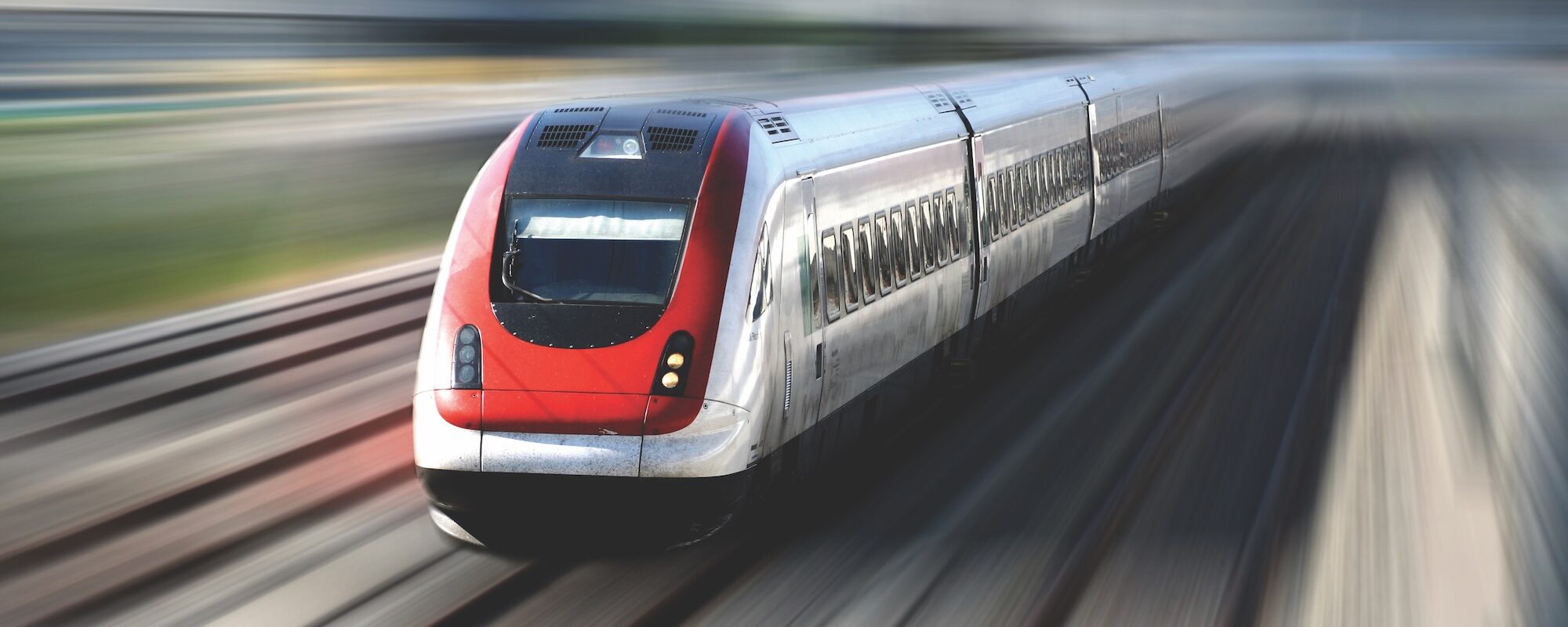 Manufacturers typically use a combination of TIG and MIG welding to create railway panel welds. However, as the Powerstir friction stir welding process provides far superior, high-strength joints, one leading European train builder already anticipates that using its newly purchased Powerstir FSW machine will lead to a reduction in the wall thickness of panels, with the potential for weight savings of as much as 30%. Thanks to the considerable gantry length of Powerstir rail sector machines, the business will also be able to weld some of its longest carriage panels in one single operation.
Since their launch, PTG's Powerstir gantry-type FSW machines have been used extensively in the production of railway carriage panels for some of the world's fastest trains. With a growing demand for lighter-weight aluminium carriage bodies across the wider rail industry, increasing numbers of European-based manufacturers are now placing orders for PTG's British-built Powerstir machines. "We are delighted that leading European rolling stock builders are recognising the considerable advantages that Powerstir friction stir welding offers and look forward to working alongside them as they begin using our technologies," comments PTG Regional Sales Director, Mark Curran.
Longest single FSW railway panel welds
Developed by Precision Technologies Group specifically for use in the railway industry, Powerstir gantry machines are renowned for their ability to produce particularly long friction stir welds. For example, a Powerstir machine is used to create what are believed to be the longest single FSW railway panel welds in China at over 15 metres in length.
Proven weld quality
PTG is widely considered to be a leader in the development of FSW technologies for transport applications. Over recent years, Powerstir friction stir welders have found favour with companies from across the automotive, aviation and high-speed rail sectors. The Powerstir FSW process provides a clean, highly aesthetic alternative to traditional welding. It delivers proven weld quality, excellent mechanical properties, virtually no porosity and the opportunity for reduced wall thickness in many applications. Reduced wall thickness provides important opportunities for saving weight, while virtually no porosity helps minimise the ingress of moisture over time – an important attribute, especially where railway carriages are operated in harsh environments. With welding speeds of up to 3000 mm/min, the Powerstir process is typically more than three times faster than conventional automated welding techniques.
High-strength joints that are virtually defect free
Friction stir welding combines frictional heat with precisely controlled forging pressure to produce extremely high-strength joints that are virtually defect free. Due to the very low welding temperature, mechanical distortion is practically eliminated, with minimal Heat Affected Zone (HAZ) and an excellent surface finish. Friction stir welding transforms the parent metal from a solid to a plasticised state. This occurs during a process that involves mechanically stirring the materials to be joined together, to form a high-integrity, full-penetration welded joint. The Powerstir FSW process is effective on flat plates, cylindrical components and even on parts of irregular thickness. Although used primarily for joining aluminium, Powerstir friction stir welding can also be applied to magnesium, copper, titanium and steel alloys.