News & Press
PTG To Showcase Absolute Precision At CIMT 2015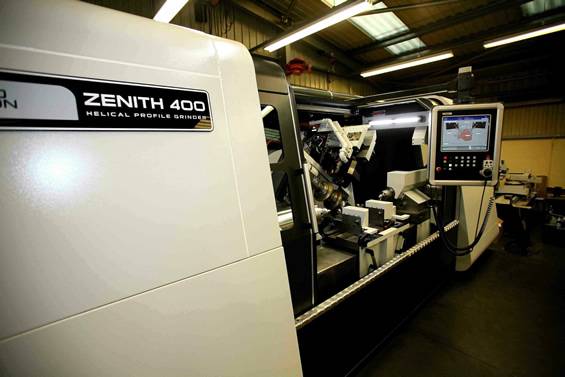 Precision Technologies Group (PTG) companies, Holroyd Precision and PTG Heavy Industries, will both be exhibiting at the forthcoming 14th China International Machine Tool Show (CIMT).
At Stand No. W4-221, delegates looking to produce some of the world's most accurate helical components, will be able to find out more about Holroyd Precision's gear, rotor, screw and thread grinding and milling machines. These include the Zenith 400 helical profile grinder, TG Series grinding machines, EX Series rotor milling machines, and Holroyd's GTG2 'smart' gear grinding centres.
At the same time, PTG Heavy Industries will be presenting the capabilities of its award-winning Powerstir Friction Stir Welders, as well as its Binns & Berry and Crawford Swift deep hole boring technologies, heavy duty flat bed lathes, roll grinders and complete roll handling systems.
Zenith 400: three grinding capabilities on one machine
Holroyd Precision's Zenith 400 helical profile grinder is the company's first machine to offer all three grinding technologies: aluminium oxide, ultra hard plated CBN and vitrified dressable CBN.  Developed to grind components of up to 2.2 metres in length, the Zenith 400 offers a 420mm maximum diameter grinding capability, combined with a maximum component weight of 700kg. In addition to being a high-precision, helical profile grinding machine, the Zenith 400 also offers high stock removal rates and aggressive semi finishing.
Powerstir FSW: superior high-strength welded joints
Since they were launched in 2000, Powerstir Friction Stir Welders have attracted considerable interest from organisations seeking an innovative way of creating superior high-strength welded joints, without the detrimental and visible effects typically associated with conventional welding.
With longitudinal and cylindrical FSW models available, PTG Heavy Industries can bring the speed, excellent mechanical properties, low distortion, superior joint strength and enhanced appearance of FSW welds to a multitude of applications.
PTG. The first name in precision
Incorporating the brands of Holroyd, Binns & Berry, Crawford Swift and Holroyd Precision Components, PTG has established itself at the forefront of high precision machine tool design, build and supply. The PTG range includes ultra precision grinding machines for rotor, thread and gear operations; rotor milling machines; heavy duty lathes; deep hole boring machines; friction stir welding machines and special purposemachine tools for the manufacture of precision components. Industrial sectors served range from aerospace, medical and mould tool & die to marine, power generation, mining, oil & gas, steel, high end and heavy automotive.
Photograph caption:
Three grinding technologies on one machine – the Zenith 400 helical profile grinder.
For more press information, please contact:
Neil Jones – Group Business Development Director, PTG
Tel: + 44 (0) 1706 526 590
Email: neil.jones@ptgltd.com