News & Press
Sponsoring TU Dortmund University's 10th International Conference On Screw Machines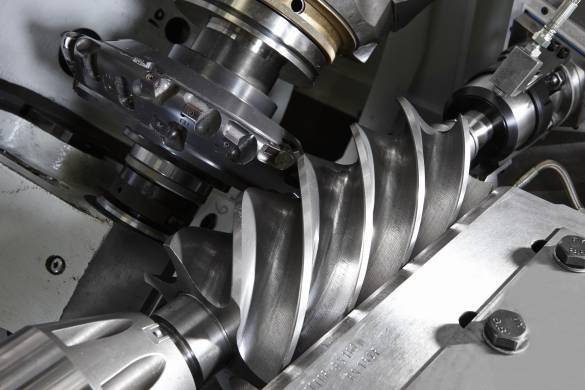 Precision Technologies Group (PTG) company, Holroyd Precision Rotors, will be a key sponsor of TU Dortmund University's 10th International Conference on Screw Machines.
TU Dortmund University                     18th– 19th September, 2018
Since its inception, the conference has highlighted progress in the research, development and application of all types of screw machines, as well as the products in which they are used.
During the 2018 event, senior personnel from Precision Technologies Group will be on hand to share their considerable knowledge of screw and compressor rotor design and manufacture with delegates. They will include: PTG Chief Executive Officer, Dr Tony Bannan OBE; PTG Holroyd Research Manager, Dr Christopher Holmes; Managing Director of PTG Deutschland GmbH, Johann Haugg; and PTG Holroyd Regional Sales Director, Mark Curran.
Holroyd Precision Rotors works closely with customers from across the HVAC and air compression sectors, as well as with customers from a wide range of other industries. The business produces all types of helical forms, rotors, supercharger screws, industrial blowers, pump screws and vacuum screws. Offering R&D prototype development, Holroyd Precision Rotors has the flexibility to produce all types of new screw profiles.
Services include:
R&D prototype development
Small-scale to volume production
Reduced development and process lead times
Design and manufacture of all types of helical forms, rotors, superchargers, industrial blowers, pump and vacuum screws