News & Press
USA-based Delroyd selects PTG-Holroyd's newly launched precision worm gear grinding centre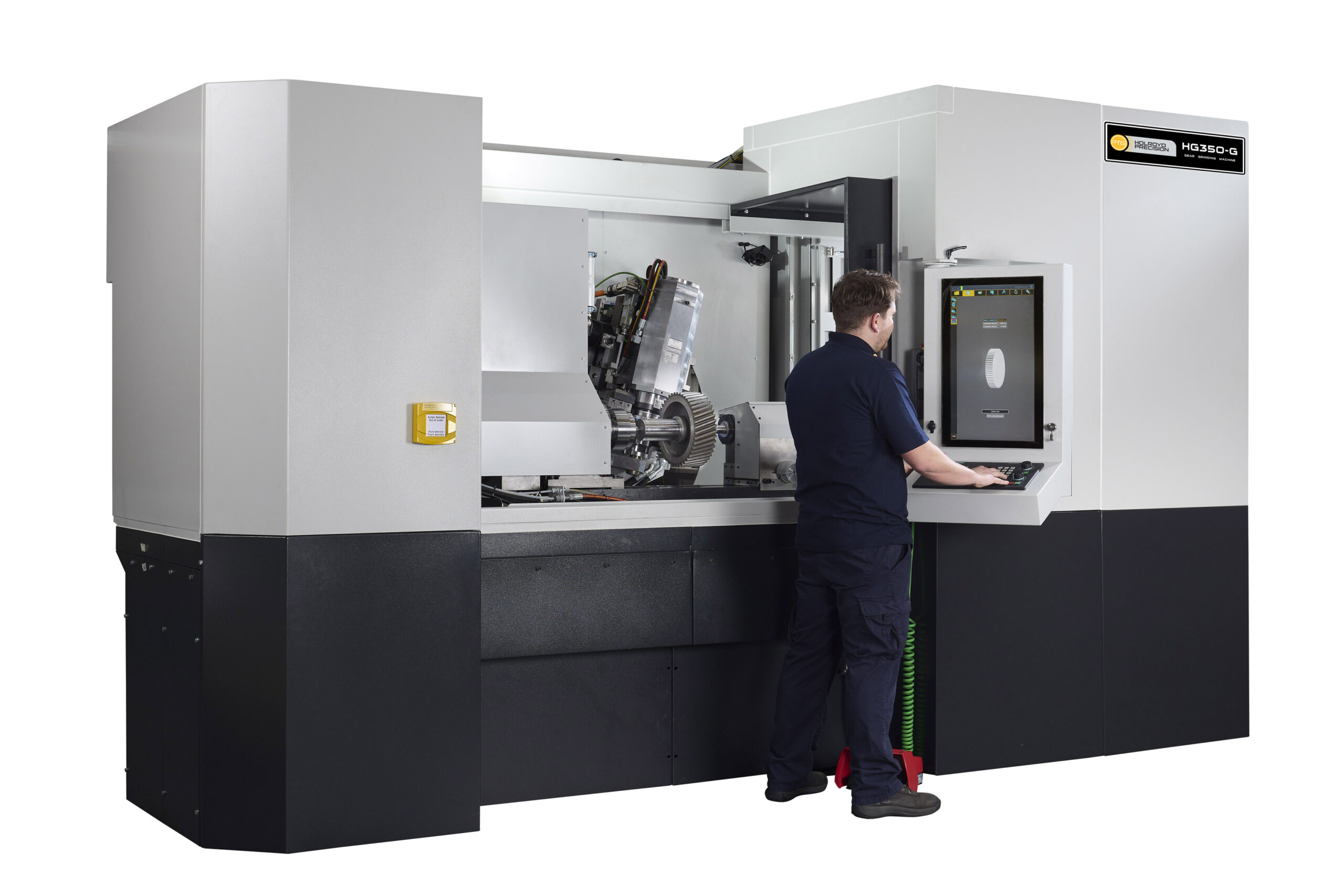 Delroyd Worm Gear, the North American manufacturer of precision worm gear drives and a part of Nuttall Gear, a business unit of Altra Industrial Motion, has placed an order for one of PTG-Holroyd's newly launched HG350-WG worm gear and gear grinding centres. Scheduled for installation in summer 2022, this will be the first of UK-based PTG Holroyd's new HG350-WG machines to be purchased by an overseas customer.
"Delroyd are renowned globally for the quality of their worm gear drives and custom-engineered worm gear products," comments PTG-Holroyd Regional Sales Director, Mark Curran. "We are therefore delighted that, after considering the gear grinding centres offered by a number of manufacturers, they decided to invest in our new British-built HG350-WG machine and the cutting-edge technologies that it brings to manufacturers of precision gears and worm drives.
"In an interesting historical twist," adds Mark Curran, "this isn't the first time that Delroyd and PTG Holroyd have worked together. Back in the late 1950s the then De Laval Gear Company of Niagara Falls formed a partnership with Rochdale-based John Holroyd & Company. De Laval wanted to improve its competitive position in the United States and Holroyd wanted to expand its sales into the USA. Called De Laval-Holroyd, the partnership lasted several years and led to the creation of the Delroyd name."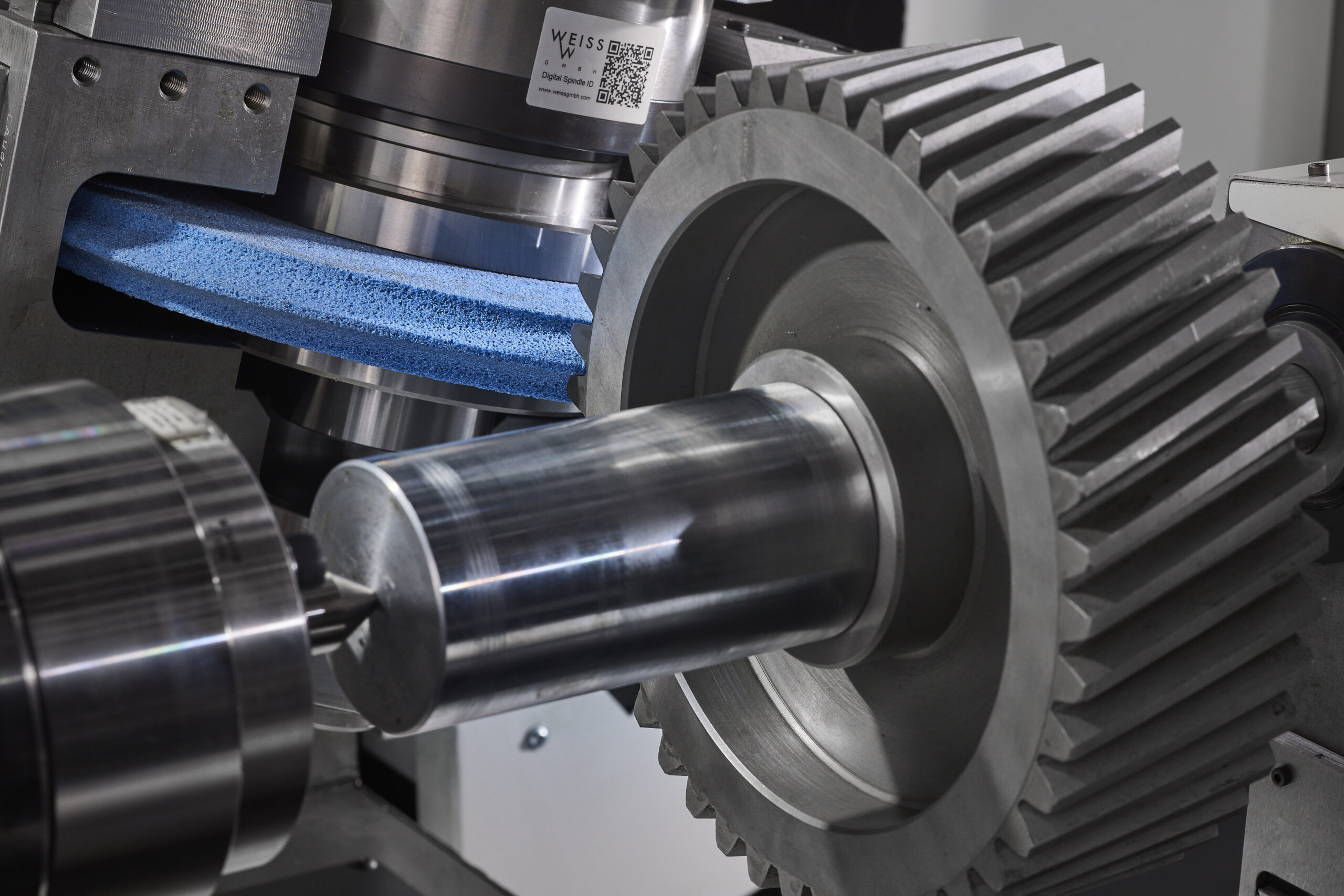 Sinumerik ONE future-proof technology
Designed to bring greater levels of efficiency and accuracy to the production of specialised gears and tooth forms, PTG-Holroyd's new HG350-WG worm gear and gear grinding centres are the latest models in the company's HG350 series machine tool range to use Siemens' new Sinumerik ONE future-proof CNC.
In designing the HG350-WG, PTG Holroyd's goal was to offer customers much more than a new generation machine for the one-off and batch grinding of high-accuracy worms and screws, and precision spur and helical gears of up to 350 mm in diameter. "We wanted to create a machine with class-leading integrated safety and failsafe features, rich, real-time reporting of machine health and performance data, as well as the highest levels of industrial security," adds Mark Curran. "It was also a given that the HG350-WG should be exceptionally intuitive for operators, easily able to accommodate each customer's Industry 4.0 strategy and be future proofed against legacy software issues. These were all attributes that the Sinumerik ONE CNC was able to offer."
Digital twin for 'right first time' approach
By working in close collaboration with Siemens, PTG-Holroyd was also able to embrace the 'Create my virtual machine' and 'Run my virtual machine' software capabilities of the Sinumerik ONE suite. Used in tandem with its own internal machine design packages, these capabilities enable PTG Holroyd to build virtual 'digital twin' HG350-WG worm and gear grinding centres, such as that destined for Delroyd, on the desktop, then grind virtual gears and threads, observe entire manufacturing cycles, and test safety and failsafe capabilities before commencing the physical build. "The virtual machine build and run capabilities offered in the Sinumerik ONE suite also make acceptance testing exceptionally straightforward. In short, customers are able to sign off on their new machine before it has even been built," says Mark Curran.
About the HG350-WG worm gear and gear grinding centres
Replacing PTG Holroyd's well-established GTG2 model, HG350 series machines feature the high power required for deep grinding operations. A specially developed extended machine bed allows screws and worm shafts of up to one metre in length to be accommodated. Dedicated software compensates for helical twist, and full topological capability comes as standard. Embracing the Sinumerik ONE CNC's Profinet capabilities, IO-Link communication technology will be offered with all new HG350-WG machines – as will RFID scanning, an option that will be particularly suitable for machines destined for production cells, by helping ensure that virtually any component or tooling item that needs to be switched between manufacturing cycles, is correctly changed for each gear grinding operation.
Simplifying the most complex processes
Maintaining the Holroyd tradition of building machines that simplify even highly complex manufacturing processes, the HG350-WG combines extreme rigidity with high power for both CBN and conventional deep grinding operations. On-board features include: automatic coordinate adjustment, in-cycle wheel dressing, integrated profile management and coordinate measurement. Grinding cycles are included for: spur gears; helical gears; crowned helical and spur gears with root or tip relief; worm gears of the form ZK, ZI, ZN and ZA; dual lead (duplex) worm gears; splines. The HG350-WG also features PTG Holroyd's Profile Management System (HPMS) for highly accurate profile grinding, while an advanced touch-screen interface allows the operator to enter design drawing information directly into the machine.